Getting to know the UI
If you are unfamiliar with Antenna Magus it is recommended that you briefly familiarize yourself with the basic layout of the user interface before continuing with other application notes. A description of the main areas in user interface is given below.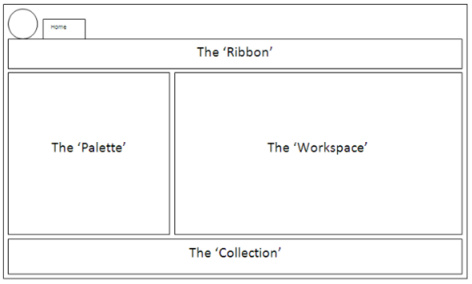 Ribbon - Offers Access to commonly used tools and operations. It also allows the user to switch between different modes in the application.
Palette - The palette consists of expanders that generally follow workflow of the application, however, strict adherence to this workflow is not required. The expanders generally consist of parameters and operations.
Workspace - Typically displays results and additional information. Here the user is able to view and refine results.
Collections - Consists of the user's antenna prototypes.